How to Paper File a Return in MSO
How to Paper File a return in MSO
Once the return has been completed & is clean of any verify errors work through the return with the "next" buttons till the Refund Options Page displays.
Refund Options 
The only Payment options allowed for Paper file is Check or Direct Deposit from the IRS. 
Select Check or Direct Deposit for the distribution method
Select Mark Paper Return As Filed for the federal/state filing options
Select the Next button to proceed to the Preparation Fee Collection Page
Preparation Fee Collection 
Add payment till the total fees due is $0
Then select the Next button to proceed to the Tax Return Submission Page.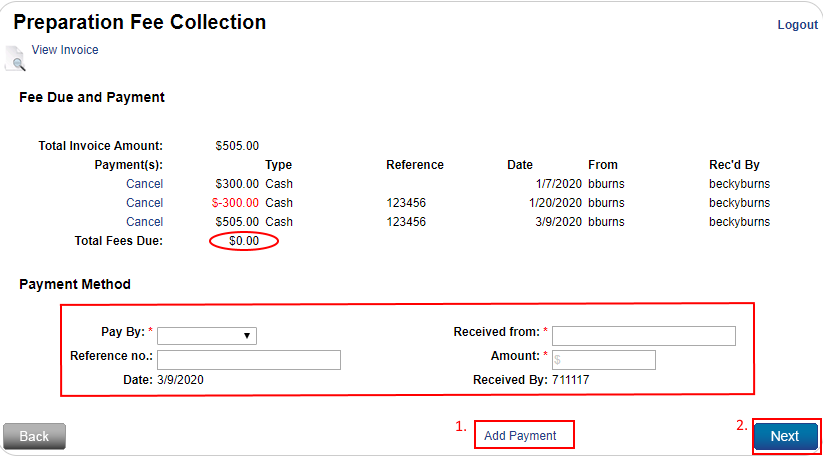 Tax Return Submission 
The Paper package should be already selected
Put a Checkmark in the Submit location
Then select the File button to change status of return to paper file.

Filed Returns Database  
The status of that return now should show Mailed via USPS.