How to Email an Encrypted PDF Copy of a Tax Return
To email a PDF copy of a tax return to Tax Payer
Note: For email button to be active, please enter an e-mail address in the Client Data form.
Once a return has verify clean , click on the Print option in the menu bar and choose "Final tax return" as illustrated below.
This will open the "Print Final Return" window. Now select the Email Button as shown.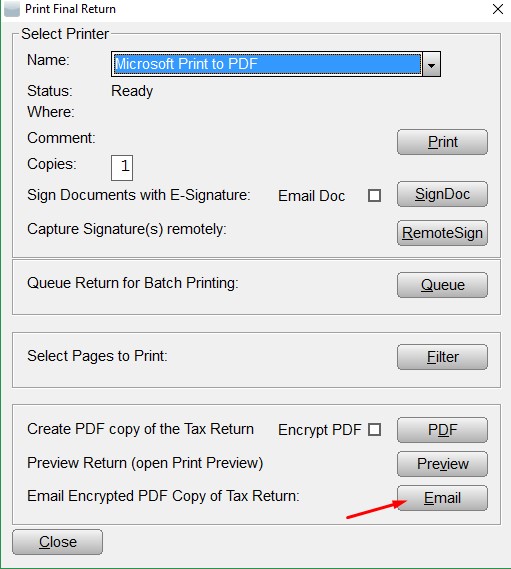 The new window will include the Encryption password, which can be reset, if desired. Click on OK.
Next, a window to populate will require the ERO to input the subject and body of the email to be sent. Also, there is the option to send the attachment password in the same email as the return. 
If  the "Send Attachment Password"  check box is left unchecked, the preparer will have to provide the password in another way. 
NOTE: The email will transmit to the email on the Client Data screen.